Graduation is Coming Up, How are Seniors feeling?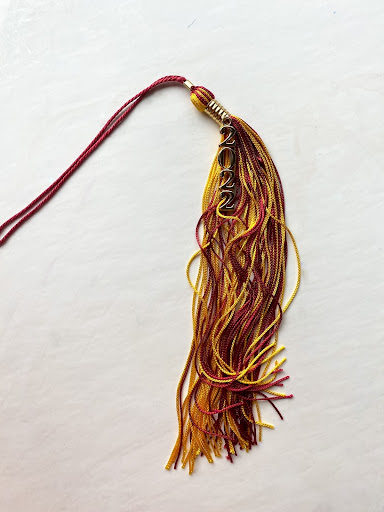 Graduation is about a month away and seniors are having mixed feelings about it. With having some of the craziest last couple of years, they are finally graduating. But are Seniors ready? Here are a couple of seniors' opinions about graduation.
Senior Cady Kent says that she is very stressed about it "I don't think I will be able to make it," she states.
"After graduation I want to become a tattoo artist and go to college for it. But if that doesn't work out my plan B is to become a graphic design artist" Kent states.
She agrees that the pressure is really on to pass her classes.
Kent Said that "I will be happy to graduate, I don't really like school. But I will miss my friends, teachers and art classes."
Another Senior Miranda Mauling says she's not ready to graduate, "I'm blocking it out of my mind".
For graduation she is going to throw a party.
Mauling says she has an outline of what she wants to do after graduating, "There's a nursing school in Portland I'm interested in but I Might take a gap year to work and earn some money".
Mauling is sad that she is leaving stating she will miss the people, the teachers and overall the place but she will definitely not miss the homework.
Graduation is a very happy thing for people to accomplish but it also is sad because you are leaving a place where you have created so many memories. But we all have a great future in front of us for exciting possibilities.