Prairie's Students Adventures of Spring Break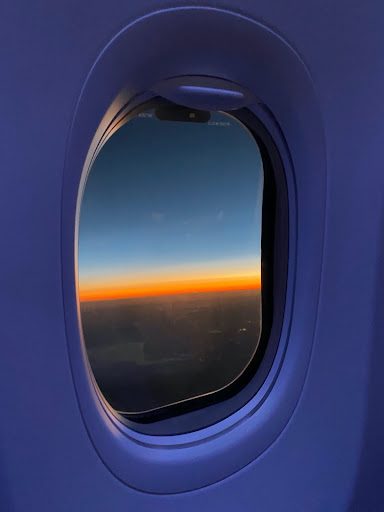 Spring was welcomed with open arms after two years of covid and not being able to travel. In the past couple years we have had to stay home, missing out on travel, sun, hotels, family and adventures. We're back now baby and ready to have some new and fun experiences! Here's what Prairie students did over spring break.
Sophomore Inna Kashel went to Cancun for spring break! "I swam in the ocean and I got burned twice," she states. She also did a little stuff on the wild side. She would not elaborate.
Freshman Laila Kunda says that "I went to Idaho, Utah, and I went on a safari for spring break". It was a fun road trip experience.
Junior Kennedy Brady stated that, "I mostly stayed at home, but went to Long Beach for a day, it was a lot of fun"! She also flew kites with her younger siblings.
Junior Taylin said that "I started figuring out my prom dress, I did some trial runs for my prom hairstyle. I also had a new term at Clark with two new classes".
Sophomore Micheal Chavez informed me that, "For spring break I went to a party and I went to the beach," he stated.
Junior Claudia Neuman said for spring break "I went to go see the movie uncharted. I Had a bone fire and made smores. I also played a lot of tennis".
Junior Onalee Mcguire "I left with my sister and my grandma and drove to meet my great grandparents, I have never met before. We looked at all of the baby pictures they had of me, I was a super cute baby. We went to crater lake with all of them. We also stayed at a hotel and went swimming a lot. " she states
For Spring Break some people traveled by plane and some people drove. Some people had destinations with sunshine and adventures. Other's stayed home and it was time to rest and relax while others prepared for upcoming school events and concentrating on future college goals. It seems like everyone had different plans and destinations; all were excited to have Spring Break and some normalcy!