Struggles of Being a Student Athlete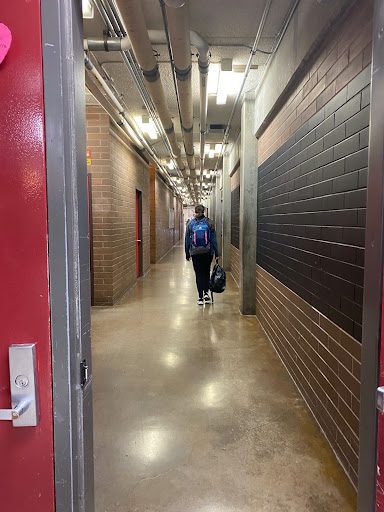 Student athletes are some of the hardest workers, they have to be able to balance their schoolwork and sports and make sure they get enough sleep. Student athletes also have to keep their grades up if they want to be eligible to compete in their sports.
"Sport season never affects my grades in a negative way, but somehow I end up doing better in school during the season" states Junior Samantha Bundy
Bundy is currently on the cheer and tennis team, but has previously been on the bowling, soccer and volleyball team at Prairie.
Bundy says that she only misses a few days of school each year due to sports. "Knowing that I have practice after school does make me want to go to school more especially knowing I can't participate in practice unless I am present at school" Bundy states.
Bundy's sleep schedule isn't really disrupted by sports, it actually improves it, "It makes me so tired from exhausting my energy into it that I can sleep better " she states.
Freshman, Kaidence Ford, does track and soccer at Prairie.
Ford states "I play sports because I love the connections being built with other teammates. I also play because I love playing or doing something new".
Playing soccer did not take up much of her time with the practices every other day but track takes up a lot of her time with practices every day.
"I honestly try not to have it affect my grades but sometimes there is a minor conflict between them" Ford states.
Sports doesn't really affect her sleep schedule and she rarely misses school due to sports.
In the end, playing sports helps teach students how to organize and better manage their time. It also teaches them how to be a leader and work with others. It helps students work harder to be able to do what they love to do and stay out of trouble to be able to keep doing it.