Injuries On Campus of Prairie High School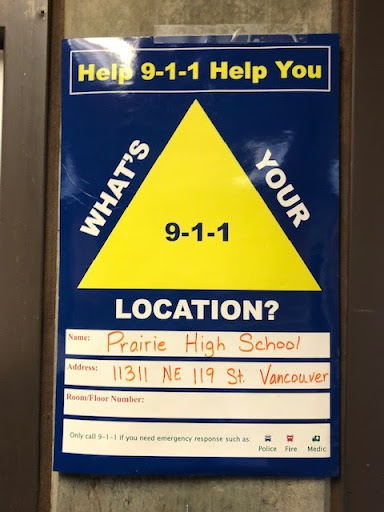 A lot of students at Prairie High School surprisingly have some interesting stories to tell about injuries in past school years. But how did these situations occur, and what were the outcomes? Many students claimed to have fallen or tripped on the stairs of the 400 building in the past years.
"One time, I went to walk through the doors of the carifteria, and someone came in from outside and hit me in the face with the door. I had a bloody nose for the rest of the day." Said Paige Bren.
"I too have fallen down the stairs." Explained Lainy Jose. "I was skipping and didn't step high enough. I ended up tripping and falling back down the stairs. I hid my head and it was really funny."
But many stories were more taboo
"I broke three fingers, and my wrist while playing sports in ROTC. Even though they may have been different years, it was hell of an experience." Quilted Dawnavein Wren. "And in 2019, someone in the welding class left the gas on and the building almost exploded. It was proven to be an accident but it was nuts."
Kaylee Wilcox said," I once sat in a desk chair and it collapsed under me. I sprained my wrist because it got caught under the bar of the chair. Three out of ten, don't recommend sitting in old desk chairs."
Themis Joy said, "In plant science, we often go to the green houses. And within the last three weeks, we've had metal bars hanging in there to help support plants. Every time we go in there, I bonk my head on average four times. I think I might have a concussion."
John Davis said," One Time when I was walking on campus by ROTC, a teacher almost ran over me with her car. It scared me really bad and it sent me into a panic attack."
Other students have been quoted to sprain their ankles and wrists during basketball games or other sports. Some even said thumb wars.
Some say it was radical, but most can agree that we need to take larger safety precautions.