What Are Prairie Student's Favorite Books?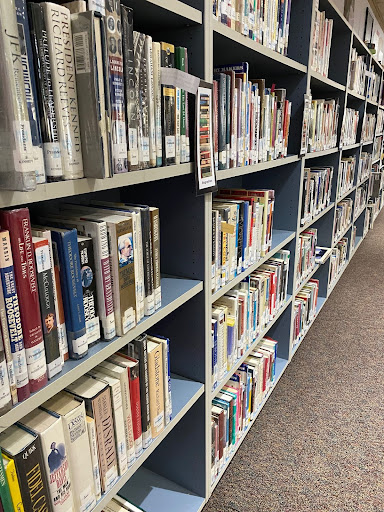 Everyone has read at least one book in their lives no matter their age and skill level, But it can be hard to find news books. With good recommendations from people, it's easier to find books. Here's prairies favorite books to help you with the search for a new book.
Mubina Mohamed, sophomore, states that their favorite books are the Selection series. The last book of the series is their favorite. The Selection series is about a group of poor girls competing for a life to live among the rich and wealthy "I'm attached to the characters, I like the romance" Mohamed states
Junior Kennedy Brady's favorite books are the Selection series, but of the whole series her favorite book is the second one, "I like the story" She says."I like the characters in the series, my favorite one is the main character" Brady states
Ellie Davis, Sophomore, Her favorite books are, Lovely War, A Monster Calls, and A Long Way Down. But out of all of these her favorite is A Long Way Down, "I like its unique writing style and I love the message it conveys" Davis states. A long way down is about, The story of an African teenage boy trying to get revenge for his brother's death.
Sophomore Katya Yarmenkos likes the Shatter Me series and out of the series her favorite is the third book. Shatter Me is about a girl whose touch can paralyze, kill and take living organisms' energy.
Senior Tatum Colprons favorite books all have to do with romance, comedy or fantasy. These include; The Selection series, To All The Boys I Loved Before series, The Summer I Turned Pretty, Divergent, and the Cruel Prince series. Out of all of these her favorite is also the Selection series.
Many students have similar choices in books while others have unique ones. Hopefully this will help you find a new book no matter the genre.