Prairie's Favorite Christmas Movies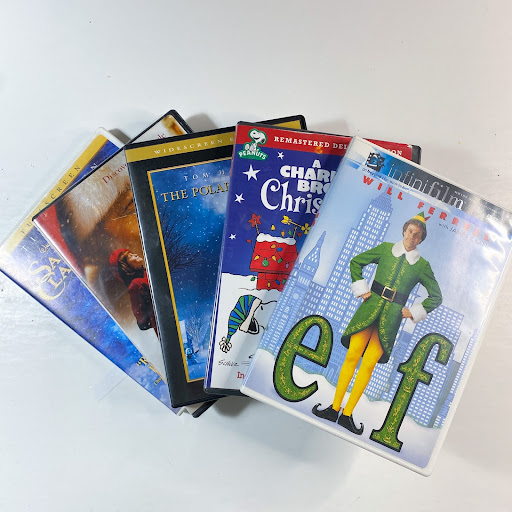 The holiday season is here! It is time for family, friends, giving, food, and… movies! Watching Christmas movies is the best way to get into the holiday spirit.  There is nothing like a good holiday movie to get a family into a festive mood. Movies help us to get in the moment, recall memories, and find the joy and spirit of the holidays. 
I walked the Prairie High School campus seeking students to ask what their favorite Christmas movies are and why they enjoy them in an effort to help you find your new favorite Christmas movie.
Addison Harr, a Sophomore at Prairie, said her favorite movie is A Christmas Story. A Christmas Story is about a young 9 year old boy, Ralphie, who only wants one thing for Christmas yet his mother refuses to get him it. He goes through the trouble of dodging his bullies, getting in trouble, and breaking his glasses, but does he get the present he wants on Christmas day? This is Harr's favorite movie because it is very funny. 
A Christmas Story is also Lilliana Garza's favorite Christmas movie, as she says it's funny and cute.
Christmas Oranges is Freshman Catelyn Mckell's favorite Christmas movie. Christmas Oranges is based on a classic holiday tale about a girl that gets forced to leave her kind orphanage home to a far worse institution due to a tragedy. The strict headmaster immediately dislikes her and she is constantly punished. Though her living situation is worse she keeps her spirits up, having Christmas to look forward to. When Christmas arrives, something surprising happens. Mckell likes how sweet this movie is.
Emma Bristol, a Freshman, enjoys watching her favorite Christmas movie, The Nightmare Before Christmas. The Nightmare Before Christmas is about Halloweentown's pumpkin king, Jack Skellington, becoming bored with his annual routine of scaring people. Wanting to have a little more cheer in his life he accidentally stumbles across Christmastown. Jack becomes fascinated by the idea of Christmas and soon tries to spread Christmas joy to the world but instead causes mayhem. 
Elf is Senior Jolie Cady's favorite movie. Elf is about a toddler, Buddy, accidentally getting transported to the North Pole. He is raised by the elves until adulthood. Buddy feels he doesn't fit in and something isn't right, so he travels to New York in hope of finding his true father, Walter. When Buddy meets Walter, he is a mean businessman that has no clue he ever had another son. Walter does not want to have a relationship with Buddy, but soon develops a relationship causing Walter to rethink his life's priority. Cady likes this movie because "My mom made me watch it 'til I liked it."
Bailey Sicilia's, a Freshman, favorite movie is also Elf: "I like Will Ferrell and I really want to eat the candy pasta he makes," Sicilia states.
Senior Ximena Gonzalez-Castellón's favorite movie is Mickey's Once Upon A Christmas. This movie features three segments: The first segment is about Donald Duck and his nephews in Stuck on Christmas. This movie emulates the movie Groundhog Day, constantly reliving Christmas. The second segment is Goofy and Max Goof in A Very Goofy Christmas,with Goofy trying to make his son believe in Santa. The third segment is Mickey and Minnie Mouse in Gift of Magic, in which they are recreating the classic tale of Christmas selflessness. "I watch it every year with myself. I always had a special place in my heart for Mickey Mouse. I'm a kid at heart," Gonzalez – Castellóns says.
Hopefully this gives you new ideas of what to watch for Christmas this year and helps you get into the holiday spirit. It has been a rough couple of years with COVID-19. We all have missed family gatherings, friends, and what was considered normal gatherings. I hope in these uncertain times, these movies bring you entertainment, laughter, joy, and feelings of nostalgia.