Prairie's Christmas Wishlist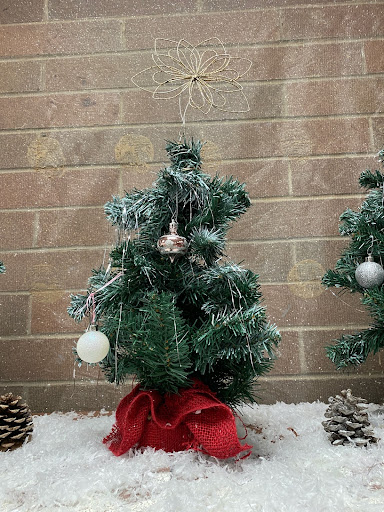 Christmas is finally here! That means it's time to figure out your Christmas wish list. But what if you don't know what to ask for for Christmas? Here are some wishlist's from Prairie students to help you come up with ideas.
Sophia Allen, Prairie Senior, wants money for Christmas: "I can get whatever I want whenever I want and not have to ask people for it," Allen states.
Senior Miranda Mauling also wants a money related gift; she would like retirement funds "so I can work less in the future and enjoy life." If her wish came true she would put it into a retirement fund so it builds up over time.
Hailey Nelson, Senior, wants a Fender Blues Junior Amp for their guitar. "I want it so I can annoy my neighbors," Nelson states.
Sophomore Alex Arbuckle wants a new gaming PC "so I can play steam VR games"
Kiera Botting, Senior, wants King Ghidorah plush. "Plushies are so cute, I would probably have them on my bed," Botting states. Plushies are a good present to get for people as they are fun to have.
Robin Brennan, the school's library staff, would like a new set of cookware for Christmas from her husband. Brennan states "Mine are falling apart; don't buy cheap ones," since she has cheap cookware that did not last long.
Emma Bristol wants a blanket: "They are so soft," Bristol states. A blanket is a perfect present because you can use it year-round.
Everyone's wishlist's are different; some are weird or funny while others are practical and useful. Hopefully this gives you an idea of what to put on your wish list.