ASB vs COVID: The Planning Must Go On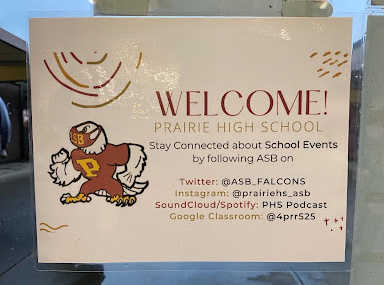 Covid has affected many things in life: school, jobs, sports, everyday activities, etc. What you probably never thought about was how covid affected ASB.
ASB, also known as Associated Student Body, does all of the planning for the school's events and activities, but now with Covid regulations, new rules have been made for ASB to follow.
"We can't have assemblies, but the rules are above us, we can't change them." states Isabelle Morrell, an ASB Sophomore Class Rep. Ruth Sprenger, the Freshman Class President, adds, "We can't ask the teachers to bring their classes out because not all the teachers feel comfortable doing events like that".
Along with assemblies being cut, school dances also had new rules to follow; "Homecoming was a lot more strict, it couldn't be inside, but we still were able to have it outside, of course with some restrictions with masks and distancing, it was still really fun," Sprenger says.
You may think, who creates these rules ASB has to follow?, well ASB teacher Mrs. Ross commented "The students collaborate ideas and bring those ideas to me. If I think it would be a great idea, I bring it to the administration of our school, who then brings it to the district office. The district office sets the regulations for our entire district to follow. They create these guidelines using the guidelines provided by OSPI (Washington State Education System)".
When asked how the new covid rules are, Morrell says "So far, this has been very frustrating because some of the events are so hyped up. ASB is missing out on planning and creating, which is a big part of ASB's job."
The only way to make the Covid restrictions less strict is if the Covid cases per 10,000 in Clark County decreases.
"ASB is planning many events to bring our student body back together, especially during this time where we felt separated last year" states Mrs. Ross. Events that are coming up soon include Winter Wishes, Falcon Forest, Spirit Week, and other surprises coming.
Hopefully, someday everything can go back to normal, so ASB can return to their regular plans, as well as bring back some of the old events and activities so everyone can have the real high school experience.