A Glimpse of Summer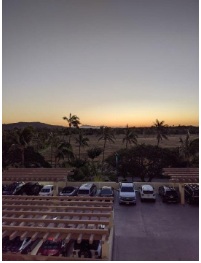 As winter draws to a close, the dreary rainy days of Brush Prairie are being replaced by more and more beautiful sunny days.
Mrs. Freed, a teacher and track coach, says that the weather has been " So nice".
These sunny days have been happening more often, many are realizing the difference the sun has been making on their mood.
When asked if the sunshine is making her excited for summer, Freed said, "Oh my gosh yes! The lack of sun has made a big difference, the sun causes us to be happier".
As the sun starts to creep through the windows of the classrooms, students are getting antsier for school to end and summer to begin.
"The sun is getting me so excited for summer," says senior Paige Darley.
Winter sports are drawing to a close and many students are preparing for their spring sports to begin. Often times the athletes deal with rain throughout the season of their sports, sometimes limiting the amount of time they get to actually participate.
"It gets me way more excited, I forgot how much more I enjoy it," says Mrs. Freed about the up and coming track season in the sun.