Spring Break?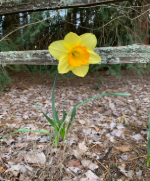 Hang on for a minute...we're trying to find some more stories you might like.
Due to a teacher strike over low salary wages at the beginning of the 2018-2019 school year, Falcons did not begin attending school until September 17. This drastic change in schedule forced the Battle Ground School District to make the decision to shorten Spring Break. Despite only having two days to relax, students and staff have big plans on how to spend their time off this Thursday and Friday.
Following the change in schedule, many families made the decision to continue to plan their vacations. Teachers of multiple subjects have decided to show films and do busy work over the three days leading up to Spring Break in order to prevent students from getting behind. Precalculus and AP Statistics teacher, Mrs. Homola, is allowing her students to have a "pancake lunch" in class on Tuesday. She "feel[s] bad" for those who will be missing school and is "sad" that the break has to be condensed.  
The disappointment and dissatisfaction students feel about the shortened break is present throughout the school. Junior, Anna Neal, is upset about the length of time she has to check out from the stress that education brings. Neal would have rather "added more [days] to the end of the year" instead of missing out on Spring Break. She explains why students deserve a longer resting period.
"This Spring Break is just a long weekend and students need more time to relax", Neal states.
Although she does not agree with the school district's decision to allow two days off, Neal is excited to sleep in and hang out with friends over the week.
Luke Lund will be spending most of his break overseas. The junior is traveling to New York, Orlando, and the Bahamas on a cruise with some of his classmates and friends. He plans to participate in a number of activities like "sight seeing, parasailing,swimming,…[and] eating lots of ice cream." Lund is one of the many students that will be missing school the three days before Spring Break. The shorten time off does not directly affect him, but Lund still feels that it is "not even close" to enough time for the regularly week long break. He agrees with Neal's statement regarding wanting an extended school year with a lengthier vacation.
The teacher strike has brought unexpected complications to numerous Falcons. This week, students will attempt to make the best out of their two day Spring Break.