Be Aware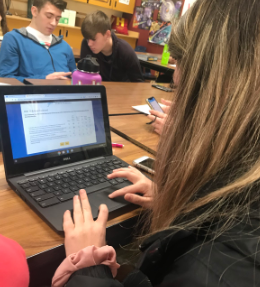 Hang on for a minute...we're trying to find some more stories you might like.
On March 4, Prairie High School and many other Battle Ground schools are participating in a project aware survey. The survey is meant to give the staff and admin a look into school life from multiple student perspectives. Grades 3,5,7,9, and 11 will be participating in the survey to represent a large variety of the ]Battle Ground schools.
Junior, Jordan Frie, stated she believed  the survey was very important for students to take because it helps the admin improve and make changes to school to increase the enjoyment of student life. After taking the survey she believes it was extremely valuable to take because it asked important questions about things and situations teachers may not realize are happening.
Project Aware is a valuable thing to be apart of because it helps the improve the environment  of Prairie and the highschool community. Being truthful and answering the questions in total honesty can only help and improve students daily lives at school. Make sure you take your survey and help the Prairiedise environment.