A Friendly Competition Put On By FCA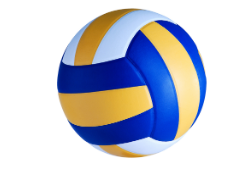 Hang on for a minute...we're trying to find some more stories you might like.
Prairie's Fellow Student Athletes are organizing a co-ed volleyball tournament after school on Feb. 21 from 6 to 9:30. Students have the opportunity to compete against their peers in the upcoming event that will be located in Prairie's gyms.
FCA is a new club at Prairie this year. It is encompassed by student athletes that strive to connect their athletic journeys to their faith in a higher power. The club welcomes all athletes who wish to explore their religious backgrounds to join the club and participate in the meetings every other week. FCA hopes to raise money for their growing organization through the tournament. They encourage those who decide to participate in the event to donate 5 dollars to their club.
Before deciding to sign up for the tournament, each team must find 6 to 8 players to play. FCA includes an incentive to join by offering a Fairway gift card to each player on the winning team. If students make the decision to sign up, they must go to the ASB office to register for the competition. Each team must arrive at the gym at least 15 minutes prior to the beginning of the tournament.
One of FCA's leaders, Haley Reed, explains why students should decide to participate in the fundraiser.
"They should sign up because it'll be a fun way to spend time with friends," Reed states.
Many of Prairie's Varsity volleyball players will be playing in the tournament. Katie Vroman, Jaime Packer, and Molly Packer will create a team accompanied by Tom Hapgood, Caleb Sagert, and Luke Lund. The girls are excited to play against their fellow teammates that will be playing on other teams, as well as other students in general. Senior, Katie Vroman, is optimistic about her team's chances to win the event.
"We have a solid base of real players, and some athletic people, so we should be decent," Vroman says.
The senior is also a member of FCA. She enjoys that the club involves a, "group of really good people who want to make each other better."
FCA's Co-Ed Volleyball tournament will allow students to come together to participate in a friendly competition coming up next week.