Teacher Features: Mr. Cory Hill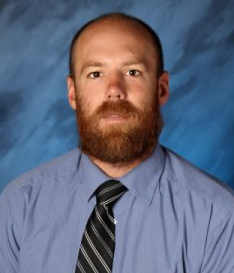 Hang on for a minute...we're trying to find some more stories you might like.
This week, the teacher to feature is Mr. Cory Hill, who teaches AP World History, and US History. Mr. Hill has great enthusiasm in his classroom and encourages his students to get excited as well. One of his students, Sophomore DanTam Tran exclaimed, "I like that he actually teaches, and plans really well so we, as the students, can have the most success. He also makes learning fun and enjoyable!" Sophomore, Allissa Flood, adds "He's understanding and willing to work with you on getting good grades."
Mr. Hill informed me of his goal for this year, "To get Mr. Grogan ready to teach, and to ensure that we have good new teachers for the future generation." Mr. Hill's opinion on school subjects from when he was in school is, " I love history, obviously, and I liked most school subjects, such as math, and science for example. The funny thing is the one subject I didn't like was english."
When he's not teaching, Mr. Hill's favorite hobbies are "Surfing number one! Snowboarding two,  then soccer. I also enjoy building/fixing houses with my wife." As a history teacher Mr. Hill claims, "I hate the ancient stuff, I prefer the more modern era like, cold war time period." We love our teachers and appreciate all the hard work they do!