The Countdown Begins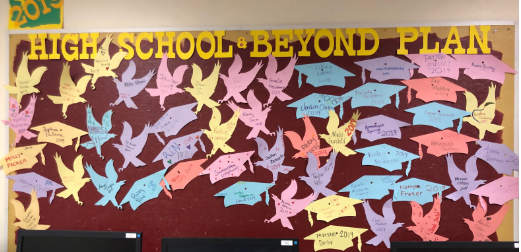 Hang on for a minute...we're trying to find some more stories you might like.
At Prairie High School, graduation is on June 11, 2019. This means there is less than six months until the seniors will dress in their caps and gowns and walk to get their diplomas. There is still a list of things to do, including finishing the high school and beyond plan, choosing a college, applying to scholarships, and more.
Payton Millet, a senior at Prairie, already has everything completed. Millet will attend the University of Arizona, where he is going to play rugby and study physics. To prepare for this, Millet has taken the SAT and, "Maintained good grades," throughout high school.
Another Prairie senior, Mady Fairchild, is also ready for graduation to come, even though she didn't think she was ready last year. All Fairchild has to do now is finally decide on what school she is going to. Fairchild's number one choice is Boise State University, but she still wants to keep her options open. To further prepare, Fairchild has applied to at least four, "Major scholarships."
Preparing for graduation, both mentally and physically, can be a stressful. Millet's advice is to, "Stay on top of your grades and don't get lazy even though you'll want to."Fairchild says to, "Enjoy every moment, even though the work sucks, but high school is pretty fun. Once it's over, it's over, enjoy your time and don't just waste it away."
As graduation is coming up, every falcon senior is preparing. They will be ready to walk and receive their diploma in a short six months.