Give Us A Break!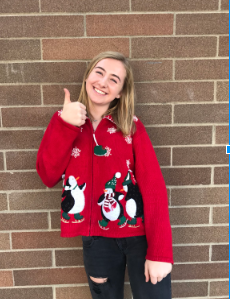 Hang on for a minute...we're trying to find some more stories you might like.
Christmas break was shortened this year due to Prairie's school starting date being later in the year. Now, Christmas break is from Dec. 21 to Jan 2; causing the Battle Ground School District to lose one week of school.
Prairie junior, Paige Darley, has some plans for her holidays such as, "Skiing and hanging out with friends." Along with these fun events, Darley has, "Family coming into town to celebrate their family traditions." Darley states her favorite tradition is, "When everyone waits to go out and see all the presents and lit Christmas tree Christmas morning."
On the other hand, some celebrate differently; "We open all the gifts Christmas Eve," says Thor Borjesson, a History teacher at Prairie.Borjesson also has a tradition, "boxing day, a british tradition which makes everything Christmas sells cheaper."
Not only do students and staff have great traditions, they also have their favorite food and holiday songs to keep them entertained. Though, "My brother flipped my brand new barbie doll and broke it when I was eight," Darley, "loves to eat sweet potatoes with melted marshmallows."
Borjesson was asked what his favorite holiday song was, he responds, "I enjoy listening to Mele Kalikimaka, by Bing Crosby." "The best song for the holidays is The Christmas Song,"  says Darley.
                                  No fear, Prairies Christmas break is full of cheer.