When Does the Christmas Season Really Begin?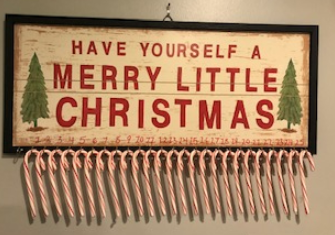 Hang on for a minute...we're trying to find some more stories you might like.
With the celebration of Thanksgiving coming to an end, people can now turn their undivided attention to the next holiday, Christmas. This year, just like every other, the question of when it is appropriate to begin celebrating Christmas still remains unanswered. Students and teachers at Prairie High School stand divided on this issue.
Sophomore, Hannah Clouse considers herself an "early celebrator" when it comes to Christmas. Clouse listens to Christmas music well before Thanksgiving in order to, "get in the mood for Christmas."
Clouse thinks that those who wait to celebrate, "don't love [Christmas] as much" and Christmas does not have the, "same meaning to them" as it does to her.
Junior, Maya Davis is also an "early celebrator." Davis is willing to celebrate all year, especially by listening to Christmas music. She states that, "some people shame you," but if you enjoy early celebration then, "you do you."Davis claims that she "[loves] people that celebrate early because they spread cheer."
A teacher at Prairie High School, Michelle Freed is a firm believer in not celebrating until after Thanksgiving. Freed makes it clear that she is not, "anti-Christmas", it is her favorite holiday in fact, she is however, "anti- premature Christmas."
Freed gives valid reasons for this belief, as she states that "Holidays are not a happy time for everybody." She argues that celebrating early drags out the season for those that are not happy during this time.
Freed also believes that Christmas is special because it only comes once a year. When it is celebrated for too long, it, "robs the joy of Christmas."
The people that celebrate early do so because of the joy that comes during the Christmas season. On the other hand, those who wait to celebrate believe in taking life one holiday at a time. So the question that remains is this: Are you an early celebrator, a post-thanksgiving celebrator, or are you a Grinch that does not like to celebrate entirely?