Prairie's Theater Takes It To New Levels With The Production Chicago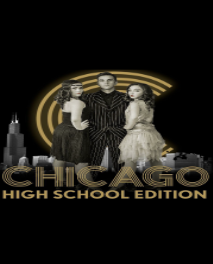 Hang on for a minute...we're trying to find some more stories you might like.
The production of the play "Chicago" had its opening night last weekend in Prairie's own theater at 7pm.
The actors and actresses of this play have been working extremely hard to put all the bits and pieces together to make such a wonderful production. The making of a play isn't as easy as these actors and actresses made it seem. There was a huge amount of hard work and dedication that went into it. "We have been preparing for both of the shows this year since July but out focus has been primarily on this one. We even worked on our own when the teachers were on strike." This is what senior Noah Hoard says about how hard they have worked for this play. Hoard says that last weekend went "really good". With it being opening night there is always something to improve on, "As artists we are always trying to improve and be the best we can" says Hoard.
When it come to anything, either being a play, a game, or event, everyone has their favorite part. Senior Cherish Hales says her favorite scene of the play was "the courtroom scene" also her " favorite song to sing is Funny Honey." With Hales being a senior, her high school theater days are coming to an end. Hales love for theater will never end, "I love theater because it gives me a chance to walk in other people's shoes and i love being able to tell stories to the audience and making people feel something when a show is over."
The play Chicago is now over and it was a success. "Chicago" was based in the 1920 and was about murder and scandal.The theater/drama program will be having another play soon and it will be another hit just like all of their plays.