Rain, Rain, go away, more like here to stay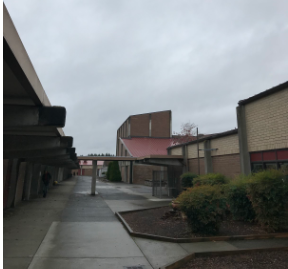 Hang on for a minute...we're trying to find some more stories you might like.
Fall is now in full swing, which means shorter days, longer nights, decreasing temperatures, and most of all, more rain for those living in the Pacific Northwest. With the most recent October being one of the warmest and sunniest in Vancouver's history, the incoming fall weather will hit residents much harder than normal. Although it may not seem like it, the weather consciously or unconsciously affects they daily choices we make as well as the emotions we feel.
Seasonal Affective Disorder or SAD, is a condition characterized by some symptoms related to depression such as anxiety, weight gain, mood changes, fatigue, and sleeping problems. This includes the desire to oversleep, difficulty staying awake, or disturbed sleep. Young adults that live relatively far from the equator are most commonly affected with the disorder, but usually only report to have the sleep-related symptoms.
The condition is caused by the reduced level of sunlight in the fall and winter months. This affects individuals serotonin, a neurotransmitter that affects mood and tends to make people sad and/or angry. The reduction of sunlight also affects melatonin which is a hormone that can affect sleep patterns and mood. Southwest Washington only gets about 140 days of sun per year compared to the U.S average of 205. Molly Packer, a senior, who moved to Vancouver from Arizona says the amount of rain and lack of sun in this part of Washington makes her, "Tired, groggy, and more irritable than normal."
On average, Southwest Washington gets 53 inches of rainfall per year which is 14 more inches than the U.S average of 39 inches. These rainy, cloudy conditions usually span from October to June. The weather forecast for the next two weeks in Vancouver shows all rain with a high temperature of 60 degrees and a low of 45 degrees. When asked about how she felt about this forecast, senior, Jordan Chiles said it will be a, "slow two weeks" that she is, "not looking forward to."
As the fall progresses into winter, remember to stay healthy during this cold, dark, and rainy time of year in the Pacific Northwest.