Mother's Day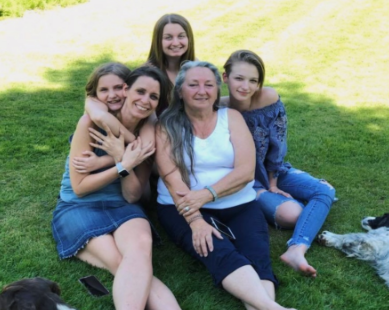 Hang on for a minute...we're trying to find some more stories you might like.
 Mother's Day was on Sunday, May 13. It is a day where we celebrate and honor mothers and show our love and appreciation for them. We asked a few students to share their thoughts on this special day and how they celebrated.
 Freshman, Dylann Blake, says, "My mom is one of my biggest role models." Dylann shares that she grew up as an only child, which is one of the main reasons why she is close with her mother. She says, "I'm very glad that we have a strong relationship. I trust her more than anyone and she is always there for me." Dylann celebrated by spending time with her mother and giving her a gift, which was a bowl that she made in pottery. Dylann adds, "I'm so grateful for my mom, I know for sure we will have a close relationship for a long time."
 Senior, Denise Solis, says, "To me, I see my mom as my sister. We have a special bond together." Growing up, she had two siblings but Denise was the closest to her mother out of all of them. She says, "I always wanted to be around her. Until now, I still enjoy being with her whenever I get the chance." Denise shares that her favorite memory with her mother was when they took a trip together to the beach when she was younger. She adds, "It was my birthday, and I was eleven years old. I just remember having so much fun with her and I will always remember it." On Sunday, Denise took her mother out to lunch and spent lots of time with her.
  We hope you all enjoyed Mother's Day and showed your appreciation for your moms!