When in Rome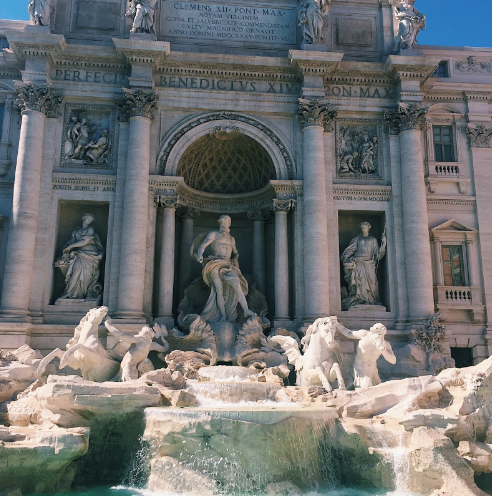 Hang on for a minute...we're trying to find some more stories you might like.
Traveling to Italy is a once in a lifetime experience few get to take on. In the beginning of June I was able to have this experience and for 7 days I explored Rome and the southern coast of Italy. From its ancient architecture to its modern technology, Italy perfectly encapsulates the best of human history and innovation.

My trip began in Rome, the heart of Italy. Massive ruins from another world stood tall alongside modern infrastructure and created a timeless atmosphere that brought thousands of years of history into a single moment. Only the gaggles of sweaty tourists could dampen the charm of the ancient city. I toured the forum, the colosseum, and some of Rome's other ancient spots.

Though Rome by day is beautiful, the city really comes alive at night. Ancient city squares are flooded with golden hues from street lamps as performers play ambient music in the streets and tourists and locals come together to participate in a culture of food and community.

Truly, the essence of Italian culture is loud and abrasive, but warm and welcoming. When you leave, you feel as though you've become a part of a big family. I can't wait to go back someday and experience it once again, but until then, I'll cherish the memories I made on an unforgettable trip.